As a part of the accompanying programme of the NATO Days in Ostrava we have prepared traditional debates of foreign participants with students from the Moravian-Silesian Region. Our invitation was accepted by pilots from 155th Air Refueling Wing of Nebraska Air National Guard unit (for more information, see the post on their official Facebook page), who then flew over Ostrava, Prague and Pilsen on Saturday to commemorate the 75th anniversary of the end of World War II with their KC-135 Stratotanker aircraft. The pilots visited a total of ten schools over three days to the great response of students and teachers.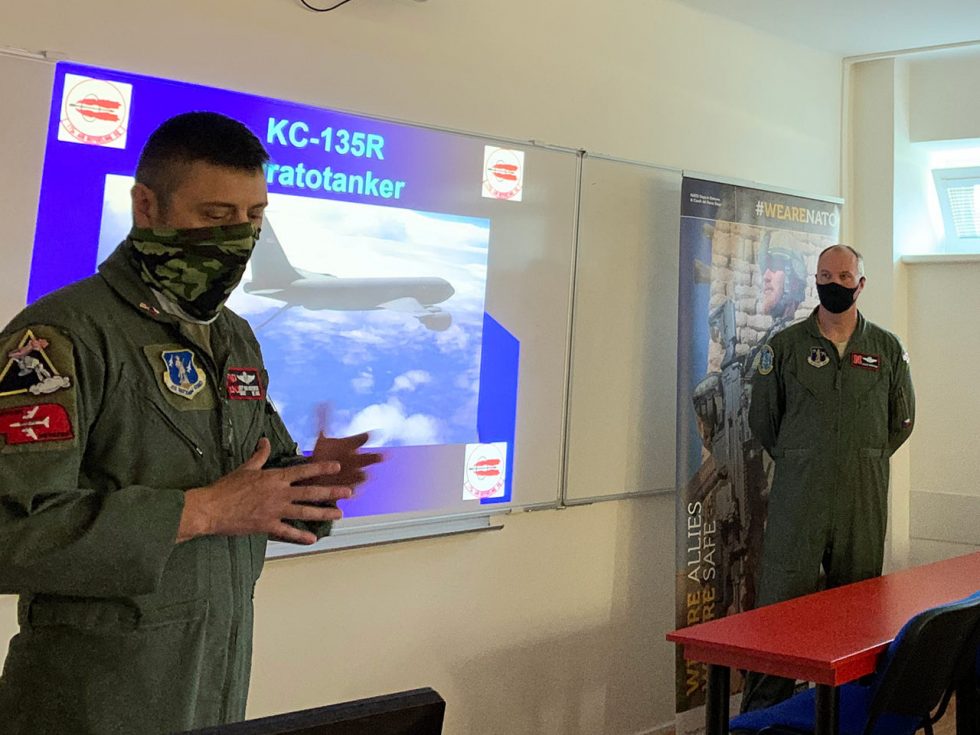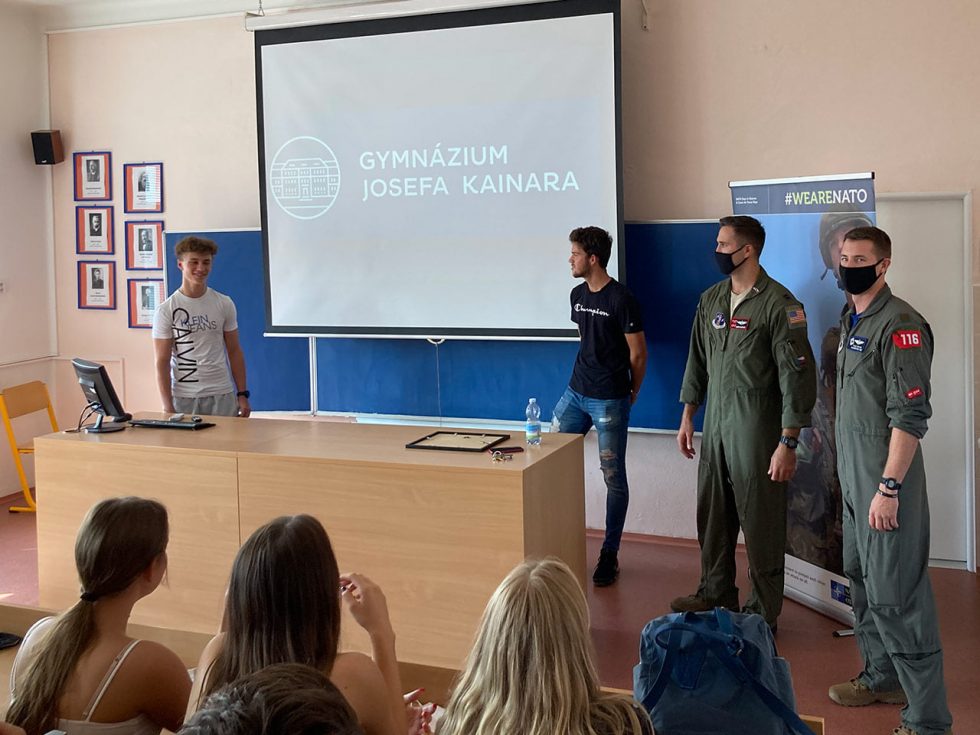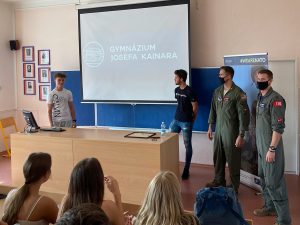 (Source: Facebook, 155th Air Refueling Wing
This year the following schools were involved in the project: Business Academy and Higher Proffesional School of Social Studies in Ostrava; Silesian Grammar School in Opava; Secondary School in Teleinformatics, Ostrava; Secondary Industrial School of Civil Engineering; Grammar School in Ostrava-Hrabůvka; Josef Kainar Grammar School in Hlučín; Grammar School Hladnov and State language school in Ostrava; Business Academy and School of Logistics in Opava; Secondary Industrial School of Electrical Engineering, Havířov; Secondary Industrial School of Civil Engineering, Havířov.
(Title photo: webpage of the Silesian Grammar School in Opava)