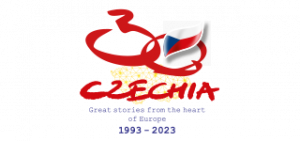 Jagello 2000 is the coordinator and co-implementer of the project of strategic communication of the capabilities of the Czech defense and security industry on the occasion of the 30th anniversary of the establishment of the independent Czech Republic "Great stories in the heart of Europe 1993-2023".
Ensuring security is a basic prerequisite for the existence of a sovereign and prosperous state. The security of the Czech Republic is currently, in a completely unprecedented form, based mainly on membership in the North Atlantic Alliance, the European Union and on transatlantic ties. However, the Czech Republic is one of the countries with a significant tradition of the defense and security industry and can therefore offer its allies and partners the potential and capabilities of Czech manufacturers.
Even in the case of the Ukrainian crisis, the Czech Republic made a positive mark in the international environment by supplying military equipment and contributing to the defense of freedom and democracy in Europe. This project thus wants to remind foreign partners of the Czech Republic's traditional industry capabilities and at the same time present new perspectives for the future cooperation.
The theme of 30 years of independence of the Czech Republic provides a milestone allowing to juxtapose historically successful projects of Czech manufacturers and their new solutions and visions. It is an understandable story that has the power to transform the reputation of the republic into international business cooperation and a long-term and concrete contribution to the Czech economy.
The project is organized in cooperation with the Ministry of Defense of the Czech Republic, the Ministry of Industry and Trade of the Czech Republic and the Ministry of Foreign Affairs of the Czech Republic.
The Slovak Republic is, of course, an important Czech partner not only in matters of security and defense. The above-standard mutual relations of the two countries are a unique and unparalleled proof of how the states can cooperate even 30 years after the division, which also strengthens their membership in the European Union and the North Atlantic Alliance. The project therefore also includes a joint presentation with the support of the Ministry of Foreign Affairs and European Affairs of the Slovak Republic, which will also increase the interest of the domestic audience.