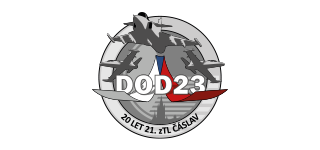 The 21st Tactical Air Force Base opens its gates once every two years and the general public has a chance to get acquainted with the activities and equipment of this unit. It is possible to see its combat aircraft, but also supporting airport technology and ground support equipment from fire brigade to biological protection station. However, other units of the Army of the Czech Republic are also presenting themselves, as are the air forces of the Czech Allies from the North Atlantic Alliance.
The Open Days includes dynamic presentations of aviation technology, not only military, but also historical or aerobatic machines, and demonstrations of the Integrated Rescue System. The event is aimed at visitors of all ages, is a one-day event with free entry.
The Open Days is organized by the 21st Tactical Air Force Base Caslav, in collaboration with Jagello 2000.