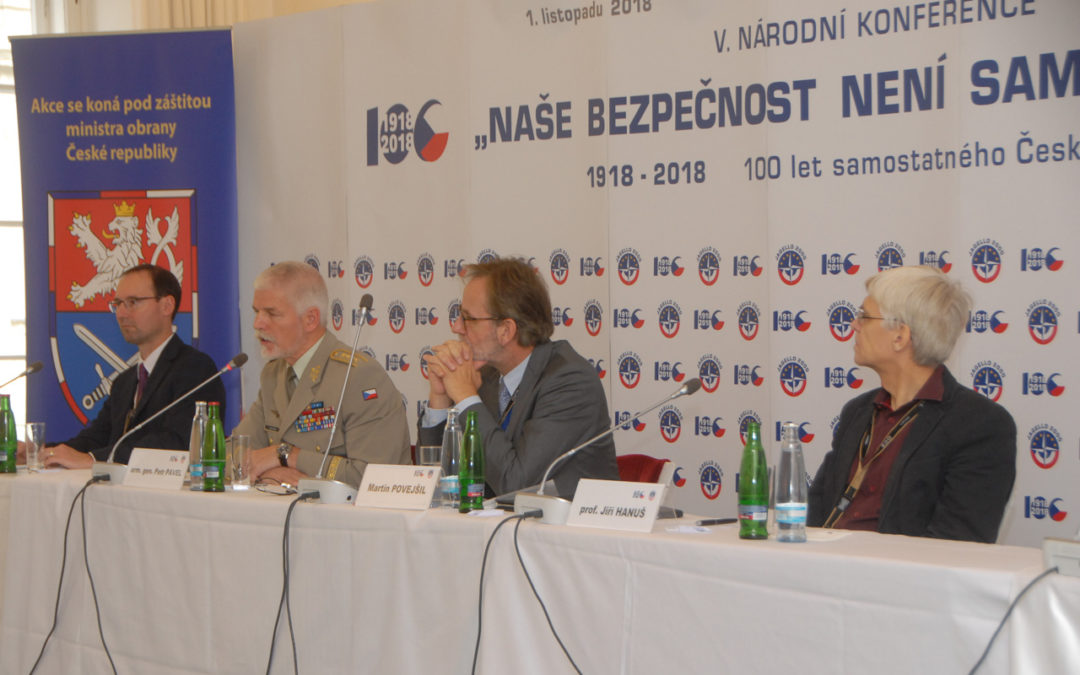 Our Security Cannot Be Taken for Granted 2018
Jagello 2000 – IC NATO prepares the fifth edition of the national conference "Our Security Cannot Be Taken for Granted", taking place on the occasion of the 100th anniversary of the founding of Czechoslovakia on the Prague Castle.
The aim of the conference is to review the past 100 years of the Czech and Slovak history and to consider the influence of geopolitics, freedom and democracy on development of the Czech Republic. The conference further supports the discussion among top politicians, experts, military and security agencies' representatives about current security situation. More information can be found here.