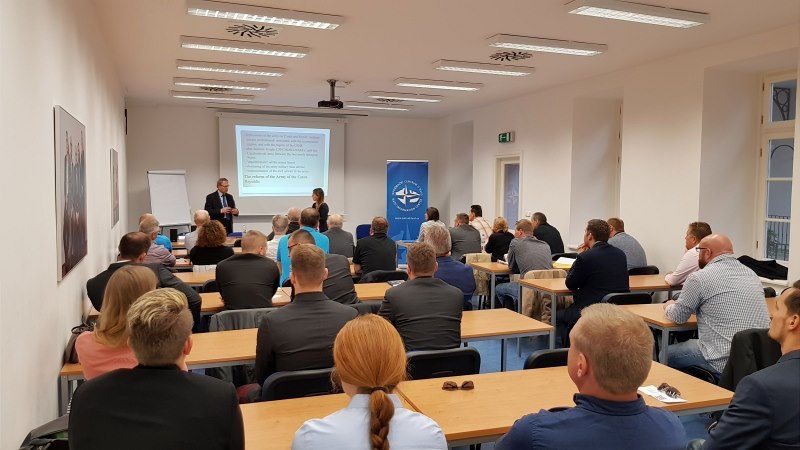 From Warsaw Treaty to NATO II.
Second lecture for employees of the German Defence Ministry about changes in defence structure and policies of the Czech Republic in last 25 years.
Forty participants were addressed by Gen. (Ret.) Jiří Šedivý, former Czech Chief of Staff and they were interested in transformation of the army from Communist regime to democratic, financing of the armed forces and other topics.